---
Fanstasitc! You are now on the waiting list, please check your inbox for our confirmation email!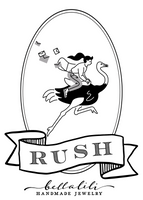 Sale
This is a fee to move your order to front of my "to do list".
This is for "oh Shit! I need this to ship out like today-today!"
I complete items in order of placed.  And most times I need to order materials and work in new ideas and collections.  I try my best to ship as fast as possible but I am only human and sometimes I just need to slow down a bit.  

If you need it by a specific date please message me.